We are open Sunday 24th Christmas eve,
then we close over Christmas and the New Year,
opening again on Friday 5th January
As our name suggests, we are in The Old Fire Station, which is situated just behind the Athenaeum in The Close. As an independent restaurant, we strive to offer an exceptional experience. Our main attraction is the fabulous wood-fired oven, which we use extensively for most dishes, not just pizza, with all food prepared and cooked fresh to order. 
Open Wednesday through Saturday,  from 5 pm to 10 pm and on Saturday afternoon 11am to 3pm We are fully licensed and offer a great selection of local beers, cider, and fine wines. Our establishment is warm and welcoming, and everyone is made to feel at home. In addition, we are available for private functions and parties.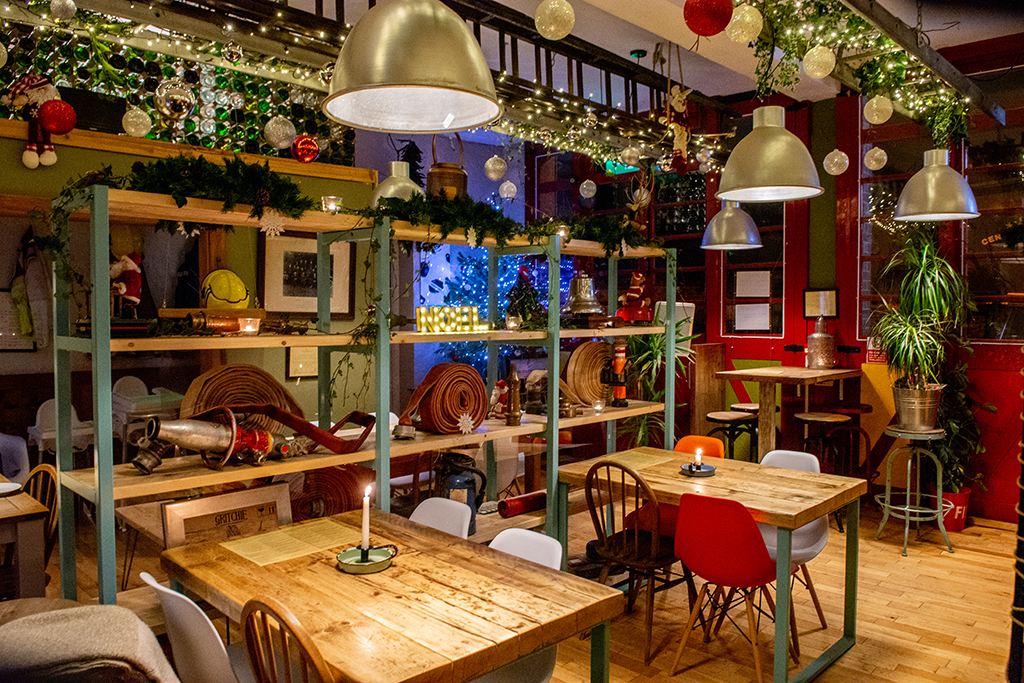 Our space has a welcoming and fresh vibe, with an old fire station theme. The walls are adorned with history and a few other fire items, including helmets, hoses, and a few sets of fire engine ladders spanning from vintage to modern. If you haven't tried us yet, come and see what you're missing! For regular updates, find us on Facebook.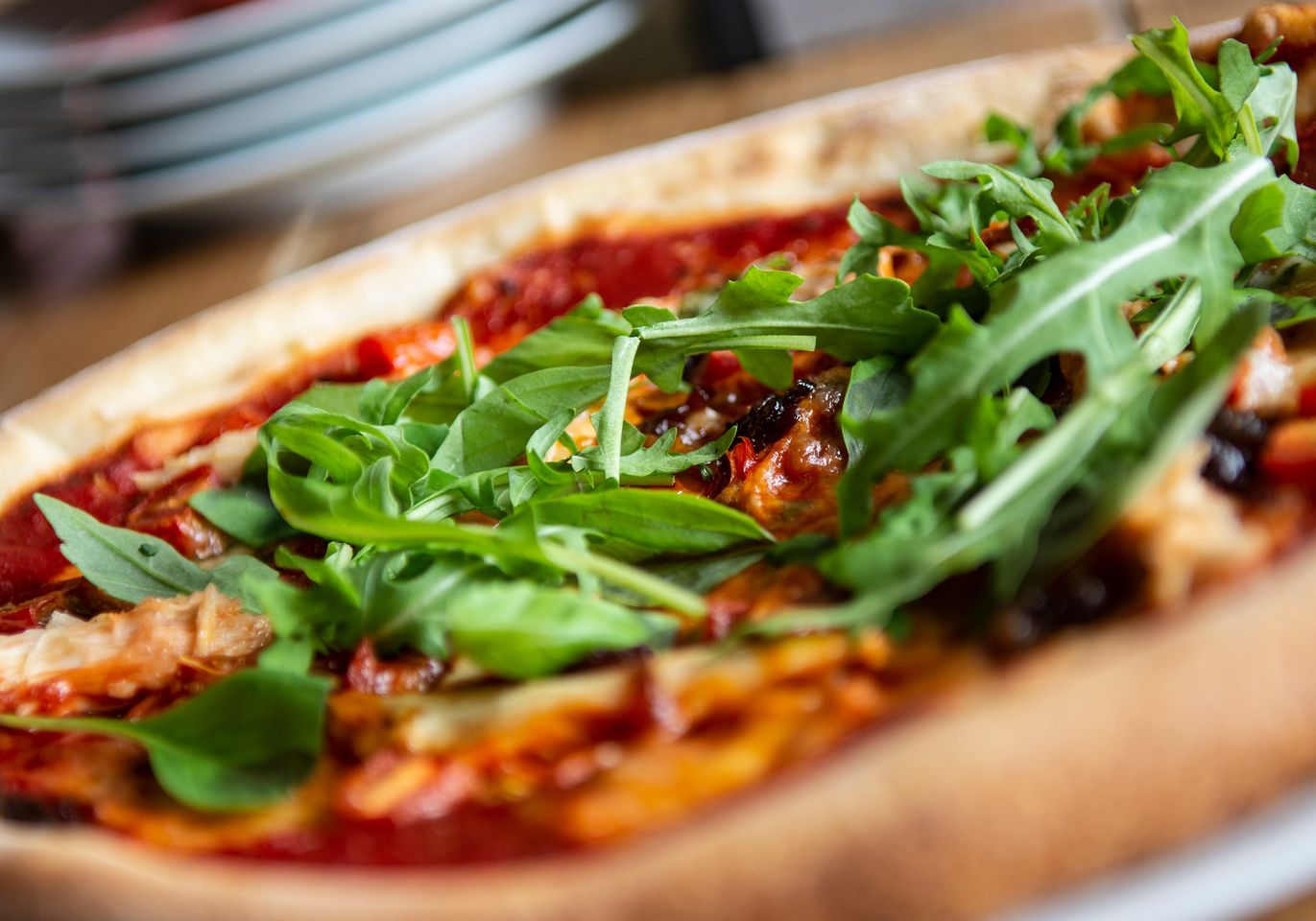 To get in touch with us, you can send us a booking enquiry, reach us on Facebook, or call us on the phone during opening hours. We strongly suggest making a reservation in advance to ensure availability, as we usually fill up most evenings.
We offer early tables for those arriving between 5 and 6 pm, limited to a maximum of 2 hours. Later tables are available from 7 pm onwards. We try not to take bookings for arrival after 6pm and before 7pm unless necessary.
We are a family-friendly restaurant and warmly welcome children. However, if you have younger children or babies under the age of 8, we recommend considering earlier tables. We are also dog friendly for well behaved dogs and a maximum of 2 per booking.
If you would like to check available for TODAY, please call us during opening hours.
t: 01985 213170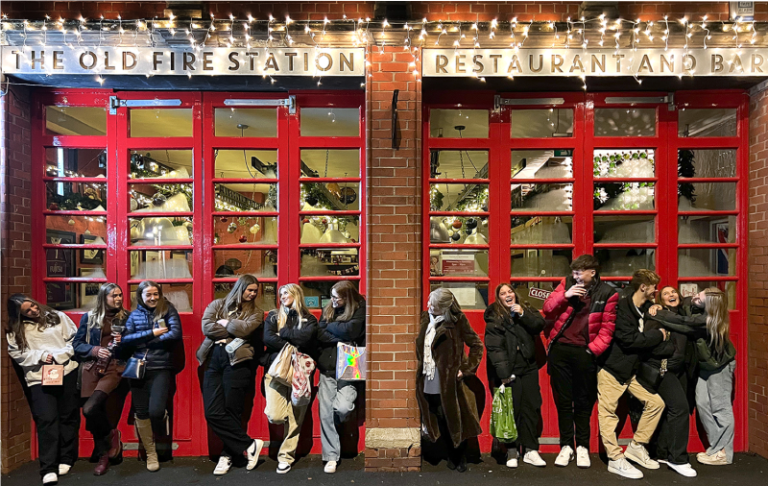 Of course with Christmas coming up soon, we do take group bookings for Christmas parties and those well overdue get-togethers!
We came to The Old Fire Station for a work meal, and was pleasantly surprised by the decor and service, especially as many of us had never visited before. The food was fantastic, the service was wonderful and all in all was an amazing night, thank you so much! 🥰
We stumbled across this absolutely fantastic place on the way to Glastonbury last week. Thoroughly enjoyed the vegetarian grazing platter, best lunch we've had in ages. Very interesting building too. The owner was a real delight and so friendly too. Haven't stopped talking about the place and highly recommend.
First time eating here last night, and was beautiful. freshly cooked pizza tasted amazing. The staff were super friendly aswell and professional. we also met the owner and was lovely and chatty. We shall be back! ⭐️⭐️⭐️⭐️⭐️
group bookings & exclusive hire
The Old Fire Station can accommodate larger group bookings (50 pers max) on any day or evening subject to availability, from £25 per person. Beverages are usually charge separate although this can be factored in.
We can also offer the premises on an exclusive use basis, whether for a family or business event. This can take place out with normal opening ours. Exclusive use during our normal business hours is based on a minimum number of 40 persons.
For further information, please contact us with your preferred date and numbers. We will then contact you with an outline quote.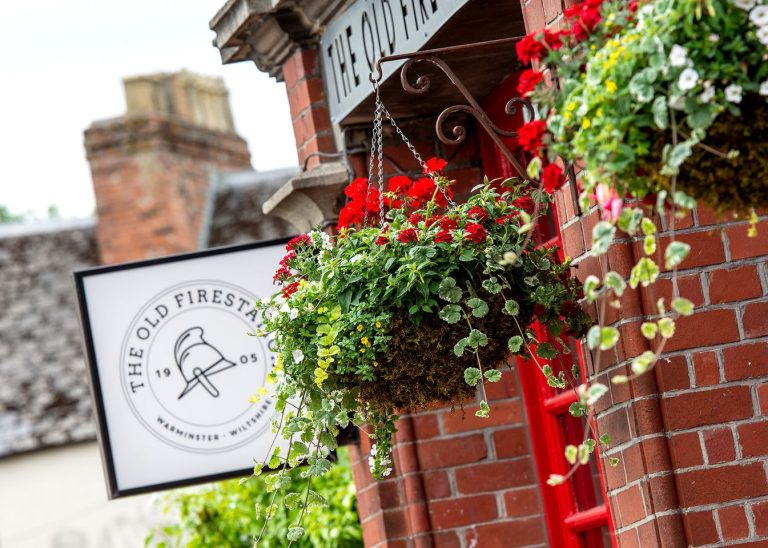 5pm – 10pm Wednesday to Saturday & Saturday 11am – 3pm
We can open outside these hours for private functions and parties. If you're attending a show at the Athenaeum and require an earlier booking, please let us know. We'll do our best to open the doors earlier, if possible.
Due to high demand, we recommend booking your table in advance. Although we'll always try to accommodate late bookings or walk-ins, please note that unless booked in advance, the last food orders are at 2.15 PM for daytime and 9 PM for evening.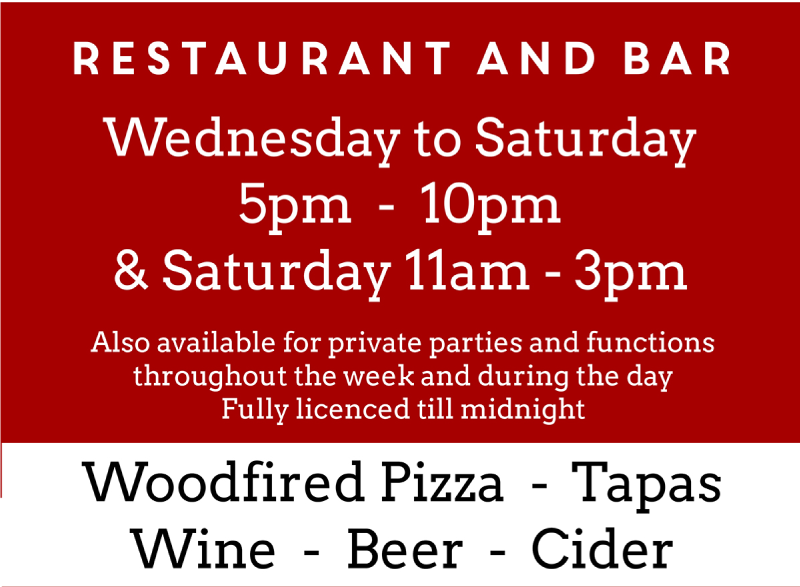 Please note a service charge is applied for tables of 5+. For bookings of more than 12 people, we may ask for a booking fee of £50.